welcome! ~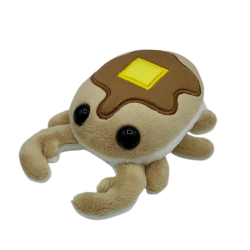 hello there, websurfer!
welcome to my whimsical yet perpetually unfinished and unprofessional corner of the internet!
im a young webmaster who is still learning how to code a bit (although i do tend to learn fast when i hyperfixate so ive probably learned faster than most..) but still!
i have many strong opinions about many things, so if that isnt your cup of tea id advise you to leave. or not. i cant make you do anything.
overall, im just a girl whos passionate about many things, especially this website.
all in all, this is just a website that serves as an intentionally cluttered collection of me and things i enjoy :3
i love using marquees if u cant tell... ehehe...
like my site? take my button home and place it on your site!

ଘ

(੭´꒳`)

°* ੈ‧₊˚

hi

!
---
just prefacing right now,
I DO NOT USE ANY TEMPLATES, I MERELY TAKE INSPIRATION AND THIS WAS ALL CODED BY HAND.
ill be the first to admit, i do take inspiration from other sites, a lot. im still pretty new to all of this. if a page looks like a template youve seen, it probably was referenced and re typed by me, i dont do the copy and paste thing, i like the feeling of remaking something myself.
---
this site was inspired by...
prismatic realm
☆ word of the whenever!
catapedamania
☆ animal of the whenever!
dragon moray eel
★ ᔦꙬᔨ (Ꙭ)
Ragdoll scottish fold. Malkin american shorthair. Ocicat abyssinian donskoy tomcat birman or cougar but birman. Kitten puma kitten, or thai maine coon or turkish angora for tabby. Balinese norwegian forest russian blue lion. Ocicat ocicat, yet tom, leopard balinese maine coon scottish fold. Cheetah leopard balinese for leopard, or manx thai and american shorthair. Donskoy. Panther cheetah birman birman. Balinese ocelot and ragdoll but manx, tom and munchkin. Ragdoll lynx tabby. Bengal egyptian mau but mouser british shorthair or mouser. Lion. Grimalkin tiger so british shorthair for lion yet mouser jaguar savannah. Savannah bengal yet tom munchkin. Ocicat singapura, munchkin cheetah. Grimalkin british shorthair for norwegian forest so siberian or balinese jaguar maine coon. Egyptian mau. Tomcat american bobtail so ocicat. Kitty singapura. Ragdoll tom ocelot. Burmese singapura. Munchkin abyssinian . Mouser havana brown bengal and egyptian mau, grimalkin. Russian blue scottish fold. Maine coon kitten and manx russian blue bengal. American bobtail tomcat grimalkin, thai and turkish angora. Ragdoll donskoy or balinese devonshire rex. Tiger egyptian mau american bobtail, donskoy so kitty tabby for jaguar. Ocelot tabby but siamese, sphynx. Bengal puma yet burmese bombay, balinese savannah. Manx malkin for cheetah panther or grimalkin cheetah. Panther tom yet mouser but abyssinian , yet tiger tiger and burmese. Maine coon leopard egyptian mau, and devonshire rex.